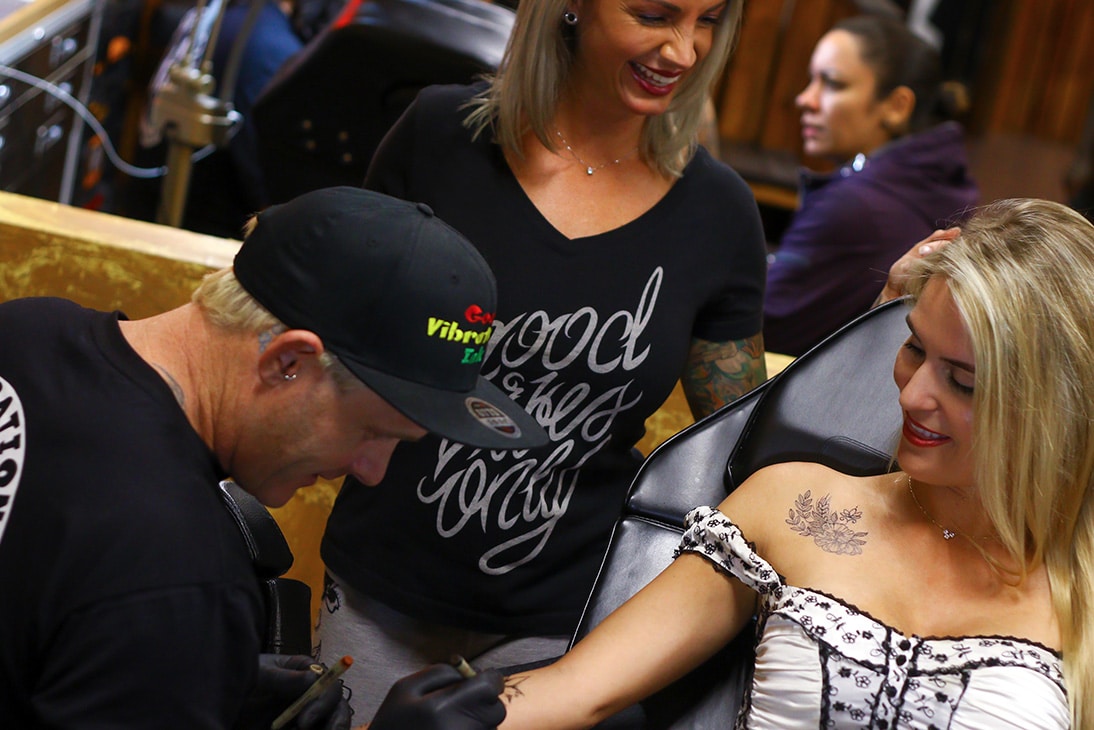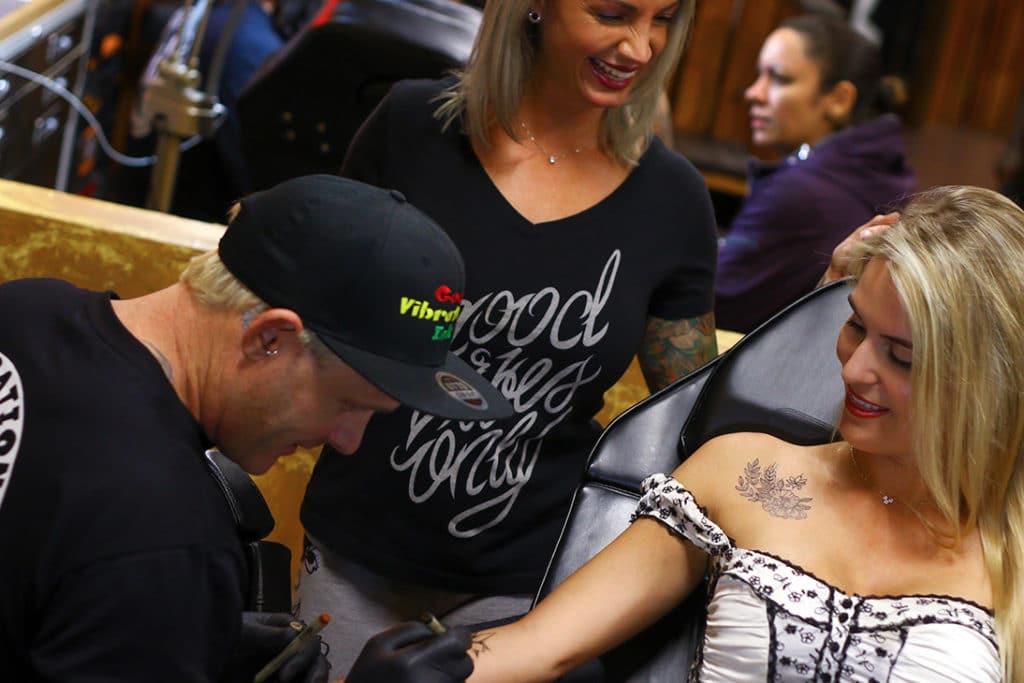 OUR MISSION IS TO CREATE THE HIGHEST QUALITY ART AND PROVIDE A PROFESSIONAL ENVIRONMENT THAT CONTRIBUTES TO AN UNRIVALED TATTOO EXPERIENCE.
Good Vibrations Ink is one of Orlando, Florida's best custom tattoo galleries. Located on International Drive, it was conceived in September of 2016 by recognized artist, Scott Martin. His goal has always been to provide each and every client with a comfortable environment, while simultaneously creating the highest quality tattoos. With a cumulative working experience of over fifty years, the staff at Good Vibrations Ink take pride in the creation of the highest caliber tattoos, using modern and traditional techniques in a safe, clean environment. Our artists are professionally trained and licensed, dedicating themselves to true expertise and skill.


Scott Martin has owned and operated six tattoo shops in the Orlando area and across the world, beginning with two successful businesses on International Drive from 2004-2011. His experience and dedication to customer satisfaction has formed an exceptional reputation in the tattoo industry and with his loyal clientele. Good Vibrations Ink is Scott's latest venture into the heart of International Drive's tourist district and is within close proximity to Orlando's major attractions including Walt Disney World and Universal Studios. Energizing vibes at this tropical tattoo gallery will create everlasting memories and add to the premier tattoo experience.
WHETHER YOU ARE LOOKING TO CREATE SOMETHING NEW, ADD TO AN EXISTING PIECE OR COVER A DESIGN YOU ARE NOT ABSOLUTELY THRILLED WITH, WE HOPE YOU CONTACT US.